Frankincense Pure essential oil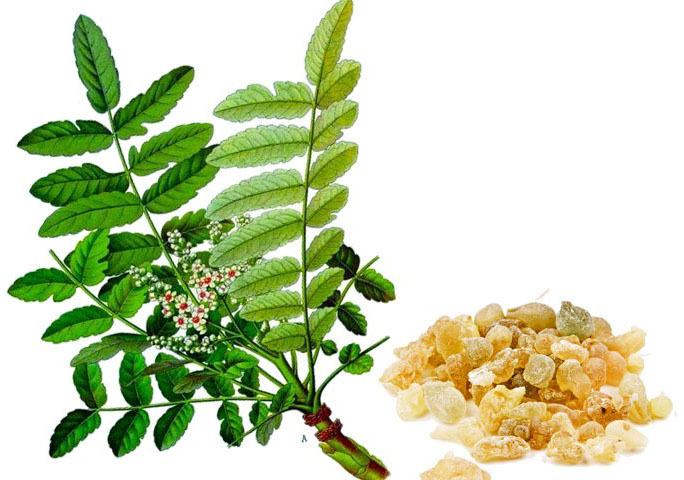 Ingredients: Boswellia Serrata Oil Certified Organic
Plant part used: Resin
Extraction method: Steam distilled
Origin:
Frankincense comes from the Boswellia genus trees, particularly Boswellia serrata and Boswellia carteri. The milky white sap is extracted from the tree bark, allowed to harden into a gum resin for several days, and then scraped off in tear-shaped droplets. The resin is then steam-distilled to produce an aromatic essential oil with many benefits.
Aromatic scent:
Fresh scent with a subtle green-lemon note, woody, earthy, spicy, and slightly fruity aroma, which is calming and relaxing.
Caution: Avoid during pregnancy.
Common uses:
With its earthy, woody aroma mingled with spicy, fruity notes, Frankincense Serrata Essential Oil has been used over millennia in spiritual rituals. Calming and comforting if you're feeling anxious, stressed or nervous, it's still used by many religions today, and is great for meditation, helping to clear and focus the mind.
In aromatherapy, frankincense oil is either inhaled or diffused via a vaporizer. It works as a very effective sedative that induces a feeling of mental peace, relaxation, and satisfaction, and helps relieve anxiety, anger, and stress.
It has also been known for its cicatrisant properties recommended for dry and mature skin types.
Blends well
with Basil, Cinnamon, Clary Sage, Mandarin, Myrrh, Peppermint, Vetiver and Ylang Ylang essential oils.