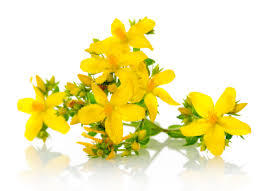 Dried Organic Flowers of St. John's Wort, Hypericum perforatum, from Hungary
Traditional Use:
Traditionally used as anxiolytic, sedative, antiinflammatory and anti-depressant herb.
St. John's wort is one of the most valuable European medicinal plants for nervous problems. Herbalists have long used it as a tonic for anxiety, tension, insomnia, and depression particularly that associated with menopause.
Caution: Hypericum may interact with prescription drugs, please check with your doctor or pharmacist prior use.