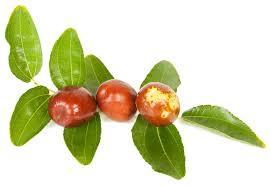 Description:
Dried Large Organic Zizyphus Jujube Dates with Seeds. Also known as Chinese Dates, Red Dates, Da Zao, Jujube.
Offered it at cost price as a promotion until the end of the festive season.
Traditional Use:
According to traditional medicine, the Zizyphus dates are efficient and delicious natural remedy for relief of constipation, insomnia and anxiety. Jujube is a fruit native to Africa, that tastes like dates when ripe.
The fruit of Ziziphus Jujuba is considered to be a superfood and it is used in traditional Chinese medicine for purposes related to gastrointestinal health and digestion, as well as being a combination sedative/anxiolytic/pain-killer. It has apparently potent benefits according to Traditional Chinese Medicine.
Rich in calcium, potassium, flavonoids, and vitamins, the benefits of jujube are significant and many. It is believed to reduce inflammations and improve the cardiac and gastro-intestinal health and prevent cancer and cognitive disorders but no human studies have been completed to verify such claims. Its antioxidant and anti-inflammatory properties helps maintain skin and hair health as well. Consume it as it is or make it into tea, jams, and marmalades to reap its many benefits. The dates are sweet and delicious to eat but may also be used to prepare a herbal tea with sedating and digestive effects.
For more information regarding dosage, precautions, interactions and specific benefits or possible containdications, please click here.