ABN: 13093540601 Shop 32/119-123 York Street, Sydney, NSW 2000
WELCOME TO NEWTON'S PHARMACY
For Mail Order Inquiries and Consultation Booking:
Telephone: 612 9267 7889, 612 9264 1653 Fax: 612 9332 6541
Newton's Pharmacy at 119 York Street in the city centre of Sydney, has been a dedicated supplier of medicinal herbs, homoeopathic remedies and biochemical compounds since 1885. Our extensive range of dry herbs, herbal extracts and homoeopathic medicines has supported practitioners and the public for generations.
More recently, we have developed as a compounding pharmacy preparing custom-made formulations to meet the individual needs of our customers and prescribers for specific pharmaceutical products. Newton's Pharmacy is now prepared for a new century of continuing service.
Our focus is on complete and quality service to customers worldwide. Our dedicated team of qualified practitioners are able to provide up to to date information about modern and alternative treatments and advice about the products required to meet customer's needs on a personal level.

Our History & Future Vision
Mr. Edward Allen Newton established his original pharmacy in Pitt Street, opposite Sydney Town Hall in 1885. The Pharmacy was set up as a retail pharmacy with an entire level dedicated to the compounding and preparation of traditional herbal and homoeopathic remedies.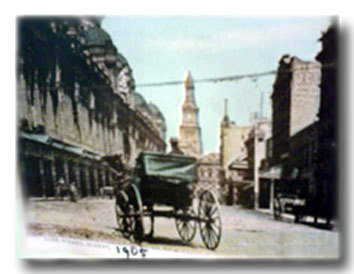 Mr Newton was a pharmacist and herbalist with an unique vision for the future of his establishment. He combined modern pharmacy science with homoeopathy and medicinal herbalism and established a tradition of balanced care that has now been serving the public for more than 120 years. His vision has helped take the Pharmacy to an international level as the trusted source for traditional medicines and is still cherished and practised today. Edward Allen Newton was followed into the pharmacy by his son Edward James Newton, and then by his grandsons Frederic Orrell and Edward Allen until sometime in the 1960's when, after three generations of Newtons, Newton's Pharmacy was sold to Tedd Herr.
Mr Tedd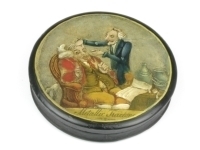 Herr was The Pharmacist who brought European traditions and Homoeopathy to the Pharmacy. He had a remarkable knowledge and ongoing interest in the advances of pharmacy, herbal medicine and homoeopathy, coupled with genuine compassion and desire to help people regain their health. He dedicated most of his time giving free consultations to all those in need of advice and is still remembered with gratitude and love by many customers of our pharmacy.
To keep the legacy and ensure professional service of the highest standards, our pharmacists are fully qualified and experienced in pharmaceutical compounding and all staff members are practitioners in different modalities of complementary medicine such as naturopathy, nutrition, iridology, homoeopathy, ayurveda, aromatherapy, flower essences and more.
Our practitioners provide professional consultations by appointment. The consultation fee for one hour consultation is $105.00 and for half an hour is $60. Deposit of $50 is required at the time of booking. The deposit is fully refundable if notice for cancellation or change of booking is given at least 24 hours prior. Free of charge basic consultations for up to 10 minutes are also available, please call to arrange time, as there is high demand for their time and advice.
For those requiring additional extensive testing such as pathology and environmental allergy testing, especially in the presence of IBS or sinus/hayfever, we recommend the services of the naturopath and complementary medicine specialist John McGuire (University Masters in Complementary Medicine) at York City Health Clinic:
Tel. 02 9262 1011; Website: www.yorkcityhealthclinic.com.au

PHARMACEUTICAL COMPOUNDING
The process of preparation of unique medicinal formulations, accomodating the special needs of an individual patient in accordance with the requirements, specified by the prescribing doctor for this patient only. The preparation of such formulation takes place in the compounding laboratory of the pharmacy and may take a few hours or days to complete, depending on the
availability of ingredients and the processes involved.
For more than a century, Newton's Pharmacy has been a traditional compounding centre and a popular, if not the only, Chemist shop in town, dispensing alternative formulations for the community, supporting the new generation of wholistic medical prescribers and natural therapists. In 1998, the Pharmacy became a member of the Professional Compounding Chemists of Australia (PCCA), receiving the formal recognition and approval to continue in the tradition of compounding, extending into the area of prescription medicines, having access to the finest pharmaceutical ingredients and latest technology and equipment.
Most commonly known formulations can be compounded in the laboratory of a modern compounding pharmacy, including:
topical formulations as creams, ointments, lotions, with chosen by the prescriber ingredients and concentrations for the treatment of conditions such as hair loss, abnormal skin pigmentation, rosacea, vitiligo, menopausal symptoms
solutions, suspensions and syrups for those who can not take tablets or capsules, as Omeprazole or Melatonin syrups,
lozenges or troches, containing bioidentical hormones for those who need individual, more natural form of hormonal supplements,
suppositories or pessaries for immediate localized effect, as in the case of boric acid pessaries for thrush,
capsules containing pharmaceuticals not otherwise available on the market, such as Melatonin or Yohimbin, and more. Customers may choose gelatine -free and color-free capsules if so preferred.
NEWTON'S TRADITIONAL HERBAL, HOMEOPATHIC & BIOCHEMICAL REMEDIES
Herbal Medicine: Our customers enjoy a broad selection of herbal medicine. We supply Herbs in dry form for the preparation of herbal decoctions or in herbal extract form.
Homoeopathic Remedies: We import or prepare by hand an extensive range of homoeopathic remedies of all potencies, guaranteed by us to be true to name and potency
Homoeopathic Products
Newton's Pharmacy is the first and only Sydney Pharmacy, specializing in the preparation of homoeopathic tincture, globules, creams, and more. Here, your remedies are prepared manually by the methods of classical Homoeopathy, by presize dilutions and hand succussions, We supply all common potencies, from mother tinctures to 10M, and most of Materia Medica remedies, Shussler salts and Bio Cell salts, Reckewig, or custom made combinations by request.
To purchase homoeopathic products online, please refer to our shop page: Homoeopathic Products
Homeopathic Remedies
Our range of homoeopathic remedies has developed over the years resulting in a dispensary rarely equaled by other homoeopathic suppliers. All our homoeopathic remedies are succussed by hand and prepared in accordance with the principles of classical homoeopathy and guaranteed by us to be true to name and potency.
To see our current list of homoeopathic products, available online, please click the link:
PRODUCT
SIZE
SINGLE HOMOEOPATHIC TINCTURES
Aconite, Aesculus, Apis, Arsenicum, Bacopa, Berberis, Bryonia, Calendula, Calcarea carb, Cantharis, Carbo veg, Chamomile, Chelidoneum, Cimicifuga, Cocculus, Coffea, Crataegus, Eupatorium, Euphrasia, Gelsemium, Hepar sulph, Hamamelis, Hypericum, Ignatia, Merc sol, Nuvomica, Pulsatilla, Phytolacca, Rhus tox, Ruta, Sambucus, Saw palmeto, Sepia, Silicea, Shatavari, Staphysagria, St.Mary's thistle, Tarentula, Thuja, Urtica, Veratrum and more
$2.00 surcharge for potencies above 1M or for use of 97% SVR
50
ml
100
ml
200
ml
500
ml
1
litre
SELECTED MOTHER TINCTURES
Amber, Arnica, Baptisia, Belladonna, Bilberry, Blood root, Boswelia, Buggleweed, Cactus, Cinchona, China, Chionanthus, Cloves, Coleus, Club Moss, Comfrey, Convalaria, Drosera, Echinacea Ang., Eleuthrococcus, Ephedra, Figwort, Goldenseal, Guarana, Hydrastis, Kava_Kava, Ledum, Lycopodium,Podophyllum, Symphytum and more $2.00 surcharge for potencies above 1M or for use of 97% SVR
50
ml
100
ml
200
ml
500
ml
1
litre
HERBAL & HOMOEOPATHIC COMPLEX FORMULAE, MULTIPLE INGREDIENTS
Newtons Birth Drops, Newtons Stop Drops, Reckeweg, Brauer, Powell, Oligoplex and other combinations by request
50
ml

100
ml
200
ml

500
ml
1
litre
HOMOEOPATHIC CREAMS OR OINTMENTS
Arnica, Calendula, Graphitis, Hypericum, Hypercal, Ledum, Rescue cream, Symphytum, Thuja and much more available
60
gm
100
gm
500
gm
HOMOEOPATHIC CREAMS OR OINTMENTS BY SPECIAL ORDERS
100
gm
HOMOEOPATHIC KITS
9 remedies
1
kit
HOMOEOPATHIC KITS
12 remedies
1
kit
HOMOEOPATHIC KITS
18 remedies
1
kit
HOMOEOPATHIC KITS
36 remedies
1
kit
HOMOEOPATHIC PILLS, NON-MEDICATED
Pure sucrose globules for preparation of medicated remedies
250
gm
500
gm
1
kg
HOMOEOPATHIC PILLS (MEDICATED) SIZE 50
pure sucrose
200
pills
400
pills
800
pills
2000
pills
HOMOEOPATHIC PILLS, SIZE 50, SPECIAL ORDERS
MEDICATED BY SPECIAL CUSTOMER REQUEST, $2.00 surcharge for potencies above 1M
200
pills
400
pills
800
pills
2000
pills
HOMOEOPATHIC EYE DROPS
CINERARIA MARITIMA GLAUCOMA AND CATARACT DROPS
1
HOMOEOPATHIC EYE DROPS
EUPHRASIA ALLERGY AND HAYFEVER DROPS
1
HOMOEOPATHIC POWDERS
ARSENICUM IODATE POWDER, homoeopathic sinus remedy
50
gm
HOMOEOPATHIC POWDERS
ARSENICUM IODATE POWDER, homoeopathic sinus remedy
100
gm
HOMOEOPATHIC POWDERS
MERC BIN IODIDE, homoeopathic powder for sore throat and loss of voice due to cold or flu
50
gm
HOMOEOPATHIC POWDERS
MERC BIN IODIDE, homoeopathic powder for sore throat and loss of voice due to cold or flu
100
gm
Miscellaneous:
Biopathics PLUTON Cold and Flu Relief
100
pills
Biopathics HAYLO Hayfever and Allergy Relief
100
pills

JetLag Prevention Forula "Jet Ease"
90
tablets
Newtons' DHEA 6X
400
pills

Newtons JetLag Remedy
400
pills
Newtons' Melatonin 6X
400
pills
Newtons' Oscillococcinum 200K
400
pills
Newtons' SAME 30X
400
pills

Newtons' Yohimbine 30C
400
pills
MateriaMedica
Homoeopathic Reference
1
book
Common homeopathic remedies